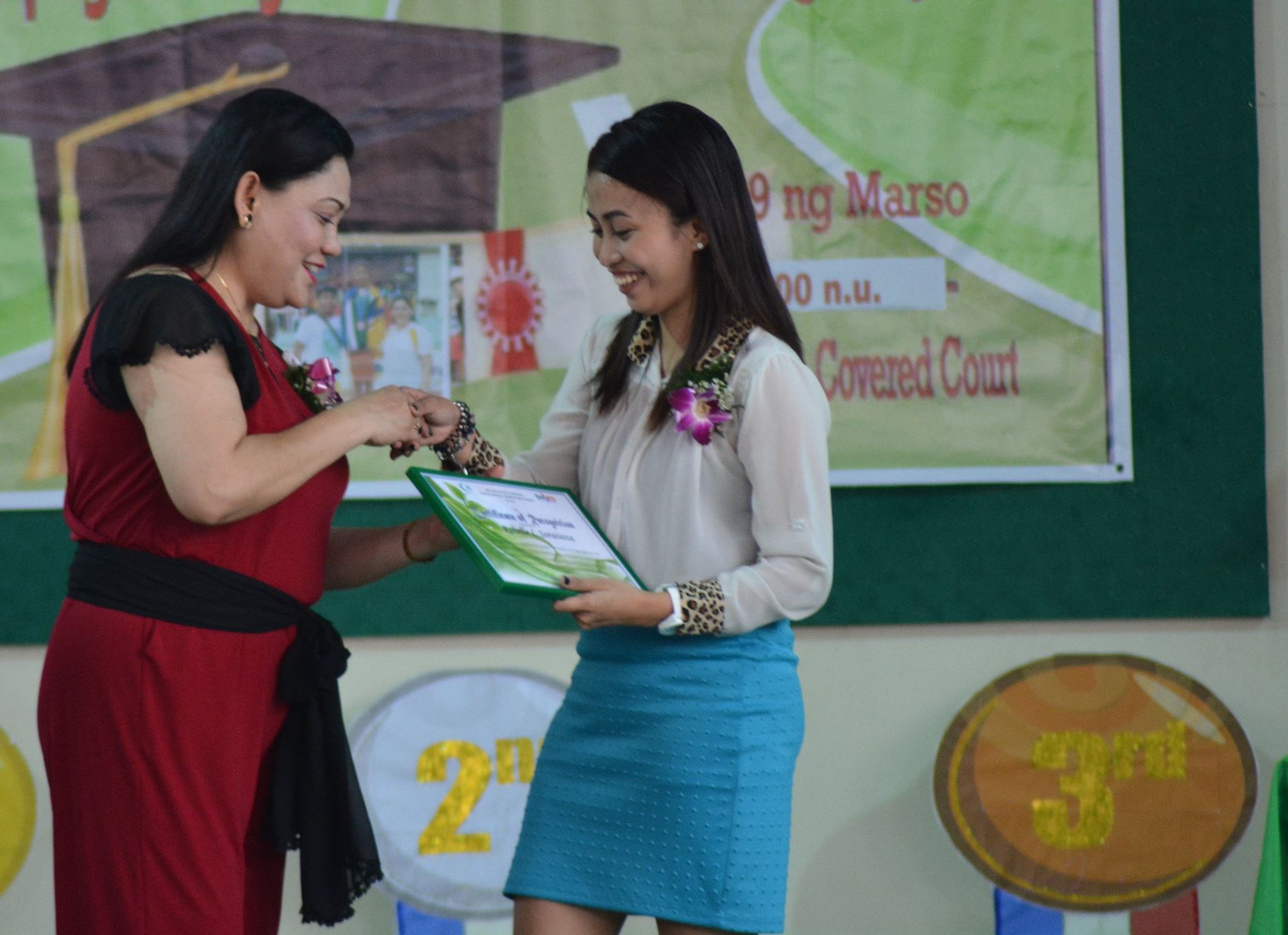 It all started with a dream, and a huge amount of hope.
With all that is happening in the world nowadays, hope is what ties all of us together who are advocates of various causes that make the world a little better for others. CENTEX or the Center of Excellence is Ayala Foundation's flagship education program. It was founded 22 years ago, built on hope that the students under its care will bring change or break the cycle of poverty they are in.
Twenty-seven-year-old Robelle Soratioza is one of the very first students of CENTEX Manila. Robelle lost her father when she was in pre-school. After her father's passing, her family barely got by. In their home in Tondo, Manila, Robelle's mother would do a myriad of different jobs—do the laundry and other errands for neighbors, iron clothes, clean homes, and sell food—all while taking care of three children and other relatives who live with them.
"It's amazing how our mother was able to support us through high school, and I was able to finish college through the help of many individuals," shares Robelle.

Robelle graduated from CENTEX in 2005, along with 74 other students from the first cohort of the CENTEX program. Robelle was awarded a scholarship in high school, and in 2013, she graduated from the Technological Institute of the Philippines with a degree in Information Technology. During her graduation, Robelle received a Leadership Award from her school for all her leadership involvements in the school and in the community. Robelle's leadership values and many of the things she does now, she attributes to the strong foundation she received from her primary school days—a school that helped her and her family through her education. There is vast research on the involvement of parents and families in the education of children across various age groups. This engagement in a child's learning can have a significant impact on the educational attainment of the child. CENTEX's home-school partnership evolved from the required presence of adults in the child's life at the school for school maintenance and Brigada Eskwela sessions, to volunteering and collaborating with teachers in the education of the children. Family engagement contributes to improvement in the children's attendance to school, and more importantly, improvement to their children's behaviour and attitudes. There is a tendency for parents to be seen as problems or adversaries, rather than co-problem solvers and allies in the classroom. Parents and family members are not outsiders, but rather key members that participate in the collective ownership of the school. They have vast knowledge, beliefs, values, and experience to help educate their children. Twenty-two years ago, Nanay Beth, Robelle's mother might have spent long hours wondering if their children would ever finish high school, let alone college. CENTEX has shown that family engagement is key in raising educational outcomes.
"Kung hindi dahil sa CENTEX, baka nagtitinda kami ngayon ni Robelle dito sa labas ng school," Nanay Beth shares. Robelle is currently a Senior Quality Assurance Engineer. Despite her full-time work, she finds time to engage in volunteer activities in their church or for CENTEX. Ever since Robelle graduated from college, she never failed to extend support to Ayala Foundation projects, either through speaking engagement for the community youth or joining the Macquarie fun run every year.
"My hope for CENTEX is that it can help more people. I hope it can inspire more young people to dream," says Robelle. As we near the end of another year, the months have brought a lot of learning, unlearning and relearning, along with challenges. Embedded in the narratives of CENTEX families are stories of strength and resilience and hope. What has been uplifting and inspiring is learning about their hopes and continued sense of optimism to surpass challenges. One could go through the harshest of times, but the indomitable spirit that has been moving within them, like in the family of Robelle and Nanay Beth, could remain indomitable if we all continue to dream and hope for what tomorrow will bring.